Placenta Encapsulation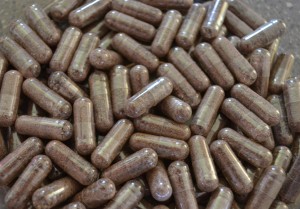 There are many benefits to adding placenta capsules to your daily vitamin and mineral supplements.  To name a few, powdered placenta capsules help~
-curb postpartum depression
-replenish lost nutrients
-increase milk production
-increase energy, combat fatigue
-stop/lessen postpartum bleeding
-provide natural iron supplementation
-help contract the uterus back to normal size after birth
Placenta Encapsulation services are offered out of my home in Orem, UT.  If you are interested in this service, please contact me to make arrangements and receive instructions.
Cost: $100
My HypnoBirthing students (past and present) will receive a $25.00 discount.
For more details about placenta encapsulation contact me at Launikanderson@gmail.com
Payment is due at the time of service. To pre-pay for your encapsulation, click below:
Placenta encapsulation services have not been evaluated by the FDA and are not meant to prevent, treat or diagnose any disease, illness or symptoms. Clients understand that they are assuming all risks and benefits of their own placenta's natural healing and nutritional properties.
Read my couples' Birth Stories